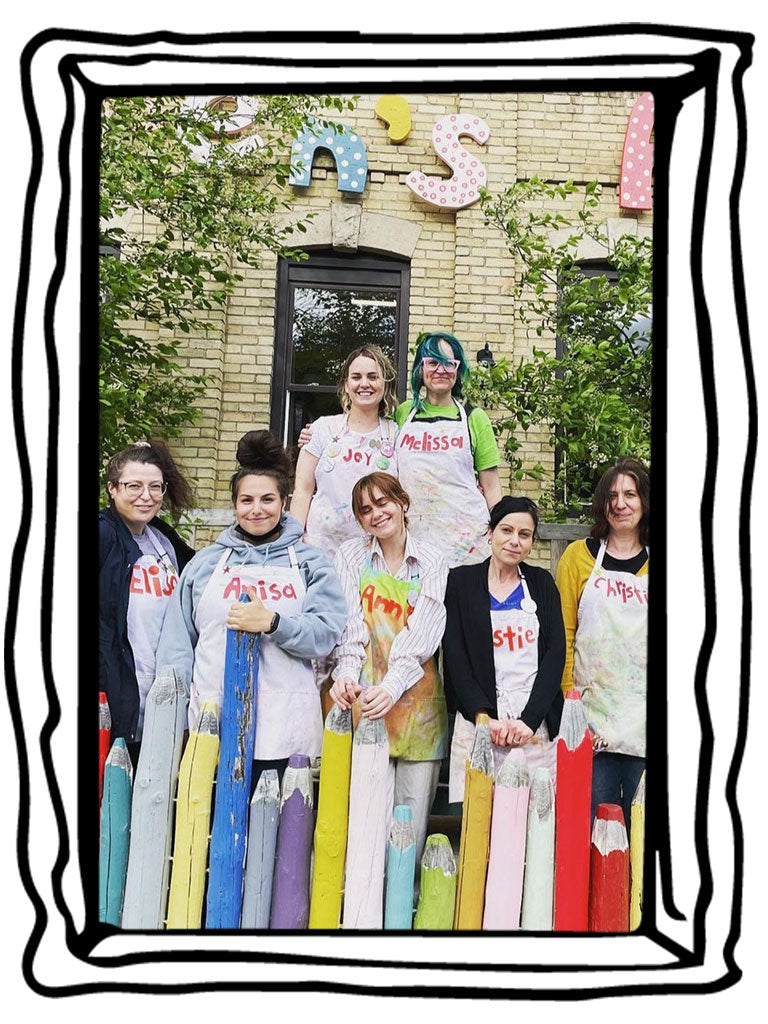 we love art!
The Children's Art Factory team is made up of people with diverse backgrounds, experience and specializations in art making, children's programming, and facilitation.
We are a tight-knit team of collaborators working to make the Art Factory an immersive experience for children.
Meet our crew below!
our team
Melissa Mazar

She/Her/Hers

Founder/Owner/Operator

Annie

She/Her

Program Facilitator

JO

They/Them

Studio Assistant

JOY

She/Her

Director of Operations & Programs

LEOPOLD

They/Them

Puppeteer in Residence

Peter Coleman

He/His

Chief Building Official
Interested in joining our team?