growing artists since 2011
Children's Art Factory (CAF) is a drop-in art studio geared to young chidren, aged walking and up. You can show up with your kids to play in the morning or afternoon – no pre-booking required.
We also offer drop-off art workshops and multi-week programs for school-aged kids (4-8).
We value and encourage collaboration with children over instruction, and believe in the process not the product.
take a peek inside the factory
CAF features multiple hands-on art and sensory stations that are designed for open-ended exploration and creativity. Dress for mess and prepare for delight.
We believe:
In the process, not the product.
Creativity cannot be taught, it can only blossom. And it blossoms through play.
In the beautiful mess created by children with the time and agency to bask in the productive joy of their own making.
All children are artists.
All children are gifted.
Discovering who you are is usually messy and loud. (Quiet and methodical are just fine too!)
Every child needs space and materials and the quieting of adult voices to make their own sense of the world.
True innovative art never comes from pre-cut circles and step-by-step directions.
Children do not need to be bothered with learning all the names of every paint colour. They just need to paint.
Children can create so much more than a painted handprint.

The best way to keep a child safe is to keep a close eye AND give them the world with all its tiny bits and sharp edges.
Children deserve space to explore expected and unexpected art and materials before choosing one to master.
If you create an environment that fosters creativity, children will do the rest.
Germs can be beneficial.
Children are great teachers.
Children have an aesthetic.
Children need at least one place where it's the adults whose bodies aren't quite the right size.
Children would rather tell people about their painting than have it proclaimed nice or good.
Children who are deeply engaged in play should not be bothered.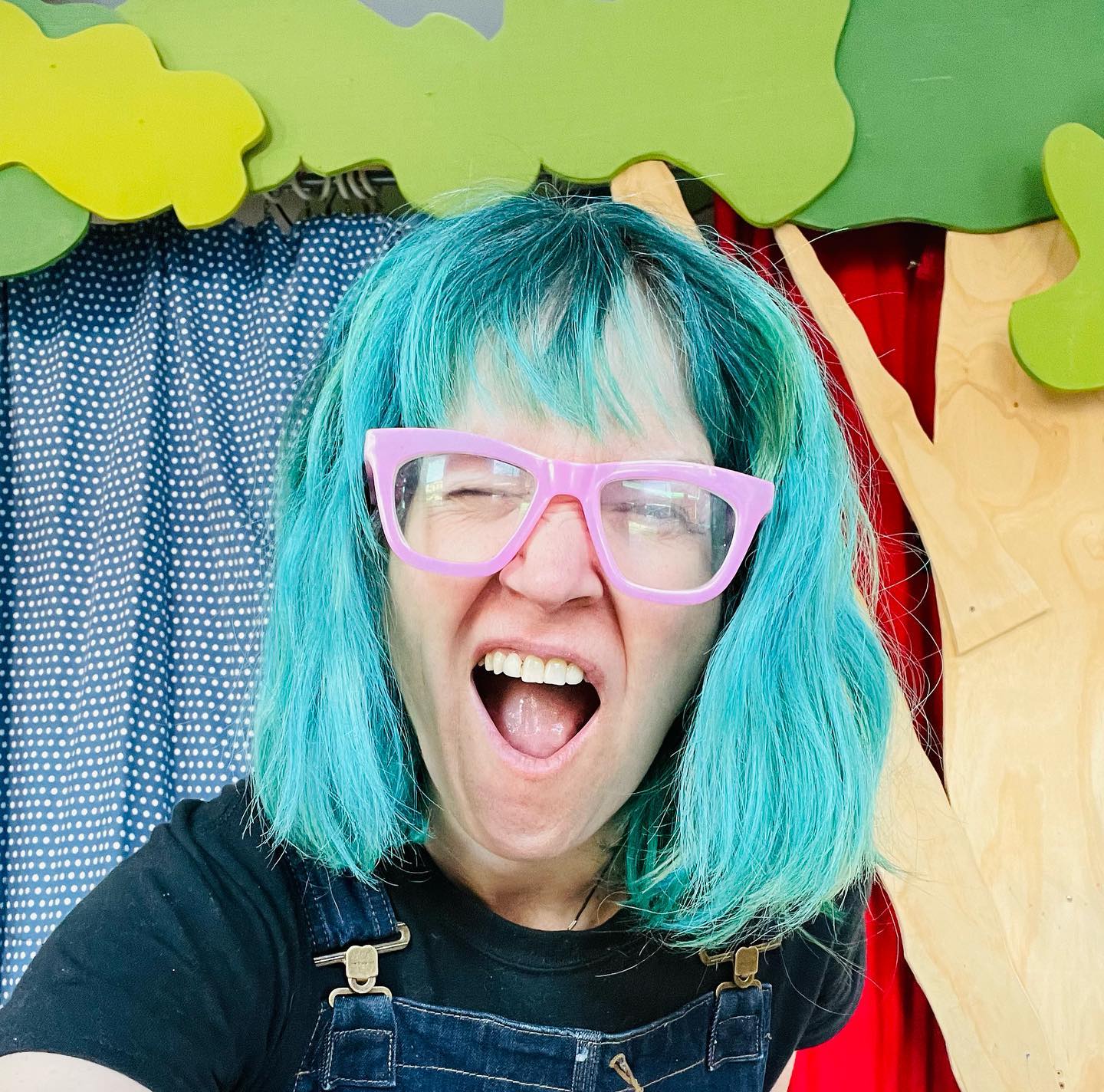 hi! I'm Melissa.
I started CAF in 2011 because there was nothing I could find that offered children and adults a place to go together to make art – a drop-in art space – with no instructions, but with a variety of materials and space to do things that inspired and challenged the traditional view of what art is and could be.

I have 2 degrees in fine art. I specialized in printmaking when I was at Queen's University but ended up doing art installation during my time at the University of Windsor. I think of CAF as my biggest and best art installation.

My biggest inspirations are my children. They taught me to look at the world with wonder.
MEET THE BIG KIDS IN OUR SPACE
our approach
Young children are natural artists and innovators. Children's Art Factory strives to provide opportunities for young children to explore the world around them by harnessing their innate curiosity with hands-on activities to challenge and inspire them.

We believe that children engage in critical thinking and learn how to become problem solvers when they are allowed to work within very clear parameters – but with complete freedom – with basic art materials.

Our studio fosters and harnesses this creativity by providing a variety of open-ended art and creativity stations that stimulate a child's imagination and curiosity, and empower them to be in control of their own learning.

Studies have shown that unstructured, open-ended play fosters cooperation, independence, social engagement and creates a sense of belonging. We share many of the same philosophies of innovative play-based and outdoor pre-schools, yet we are not a daycare.

We believe that children are more relaxed, confident and therefore feel comfortable to take more risks when there is a trusted caregiver close-by. We have found parents are also more relaxed in allowing the children to get messy in an environment that makes it safe to do so.

The art experiences provided by CAF create long-lasting impact on children's development and self-esteem. Our studio benefits the community by advocating for our youngest residents by providing and creating spaces where children's creativity and innovative thinking is nourished and encouraged.
land acknowledgement and justice values
Children's Art Factory acknowledges that the city in which we reside, Guelph, ON, is  situated on the treaty lands and territory of the Mississaugas of the Credit First Nation of the Anishinaabek Peoples. We recognize this gathering place where we live, work, learn and create is home to many past, present, and future First Nations, Inuit, and Métis peoples.
Children's Art Factory supports racial justice for black people, indigenous people, and people of colour (BIPOC), and is committed to being an inclusive, anti-racist organization.
Our team members accept and affirm all gender identities, gender expressions, and sexual orientations. Everyone is welcome here.